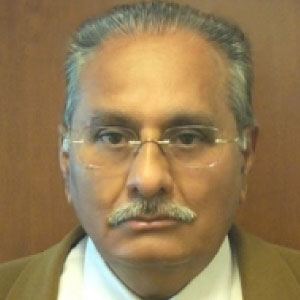 QA/QC Officer, Transportation
Mr. Bhatt has over thirty (30) years' of diversified experience in project management, engineering design and construction management of transportation/ports and harbors, water, wastewater and water distribution, oil and gas facilities, complex utility design, power plants and process projects worldwide. Mr. Bhatt specializes in the management of complex design, engineering and construction management of large terminal and inter-model projects at the Port of Los Angeles. Mr. Bhatt's experience include the management of multi-disciplined teams of consultants and specialists to resolve complex issues pertaining to large infrastructure projects including successful coordination and implementation of the public communication process.
Mr. Bhatt has a unique ability to develop and successfully maintain key clients with emphasis on long-term relations with repeat business. Specific strategic responsibilities include meeting or exceeding client expectations for quality, schedule and budget; financial performance for project specific targets; client/project team expectations; operational performance and Quality. Specific duties include planning, staffing, scheduling, budget management, quality control, safety, and coordination of sub-consultants, internal technical and support staff. Mr. Bhatt joined DRC in 2001 and remain a key member of our management team.