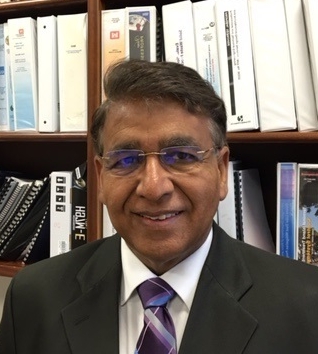 For 30 years Mr. Jain has provided superior process design, process management, and handled water/wastewater treatment and environmental engineering issues. He has been recognized as Fluor's expert in water treatment, utility systems, upstream oil production and oil movement, and offsite systems. His leadership skills as a process manager, quality control engineer, and commissioning supervisor have been effective worldwide, often completing projects in difficult social/political environments. He has led increasingly larger process teams for developing conceptual and detail design, producing and auditing project deliverables for new and revamp refining, petrochemical, gasification, food processing, chemical, and power plants.

Mr. Jain performs QA/QC checks on all project deliverables to ensure project requirements are met. He served as chief auditor for many Fluor projects to ensure its QA/QC procedures were followed, defined preventive and corrective actions required by project engineers and ensured these actions items were closed out.
 
His experience includes developing overall water management and water/effluent treatment programs for multiple upstream and downstream projects. Experience included various technical and managerial functions covering configuration, managing energy consumption, regulatory compliance, heat and material balance, computer simulations, process logic/controls, development of PFD/P&ID's, project cost/scope/schedule control, and HAZOP, and process audits.